Student pranks teacher for April Fools!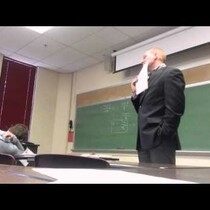 Posted April 7th, 2014 @ 2:19pm
This teacher has a policy that if your cell phone rings during class you must answer it on speakerphone for the class to hear. This student pulled a good one! I love when the teacher apologizes for making her answer her phone...