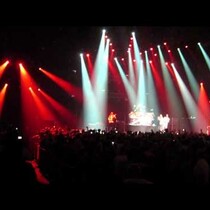 Posted March 11th, 2014 @ 3:16pm
311 releases its new album, Stereolithic, today which is known to the band's fans as "311 Day." The album will arrive on the group's own 311 Records with distribution by INgrooves, making it 311's first truly independent release since its early days as an unsigned band in Omaha, Nebraska. The new album is the follow-up to 2011's Universal Pulse, which entered Billboard's Top 200 Album Chart at Number Seven, making it the band's 8th straight Top 10 debut.
Today also finds the band staging its bi-annual "311 Day" mega-concert, in which it often plays for up to six hours and airs a large chunk of its catalog for a crowd of diehard fans. This year's event will take place in New Orleans.