Is The World Demanding This?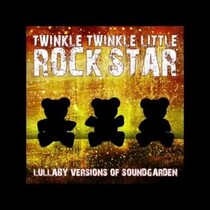 Posted August 14th, 2014 @ 3:38pm
Soundgarden is the latest band to get the lullaby treatment from Twinkle Twinkle Little Rock Star, the company that specializes in soothing child-friendly arrangements of songs from famous rock acts. Lullaby Versions Of Soundgarden is due out on August 19th and features renditions of "Black Hole Sun," "Fell On Black Days," "Burden In My Hand," "Spoonman" "Outshined," "The Day I Tried To Live," "Rusty Cage" and Temple Of The Dog's "Hunger Strike."