Think You're Having Bad Monday?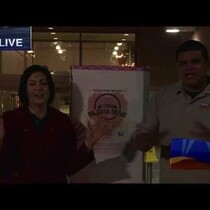 Posted March 10th, 2014 @ 1:48pm
There are so many things that can go wrong during a live news shot, but this is the first I can remember seeing a crew's equipment blowing over and catching fire. This happened recently to the local Fox affiliate in Yuma, Arizona.