Def Leppard's Phil Collen: Hysteria Was The Best Thing We Ever Did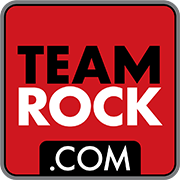 Def Leppard's Phil Collen has reflected on the band's classic 1987 album Hysteria.
The follow-up to 1983's Pyromania was a massive success, racking up more than 25 million sales worldwide and spawned hit singles including Animal, Pour Some Sugar On Me, Love Bites and Armageddon It.
And while looking back on the record with Music Radar, the guitarist acknowledges its lasting legacy.
Collen says: "I think it's the best thing we ever did. It was our commercial and creative zenith. Most of the credit goes to producer Mutt Lange because he really pushed us to do something different.
"The first thing he said was, 'We can't make Pyromania 2 because every other rock band in the world is doing that. We've got to dig a bit deeper, and it's gonna be a lot of hard work.'
"Jimi Hendrix probably could have done it in his sleep. But us mere mortals have to work hard at it. But it paid off. Because here we are, 30 years later, still talking about it."
Collen continues: "The thing is, a lot of guitar players, they all read from the same book, play from the same licks. With that album, we worked. We went somewhere. Mutt taught us how to sing, how to play guitar better. I came out of Hysteria a better player, without a doubt."
RELATED VIDEO: My Favorite Riff with Nikki Sixx: Phil Collen (Def Leppard)